the-fulcrum.com
Working in collaboration with creative director Craig Joiner I have created the branding identity and strategy for Fulcrum Labs collateral both internal and external facing, digital and print.
A heavy influence of Swiss design
Forward facing communication
Simplifying the brand message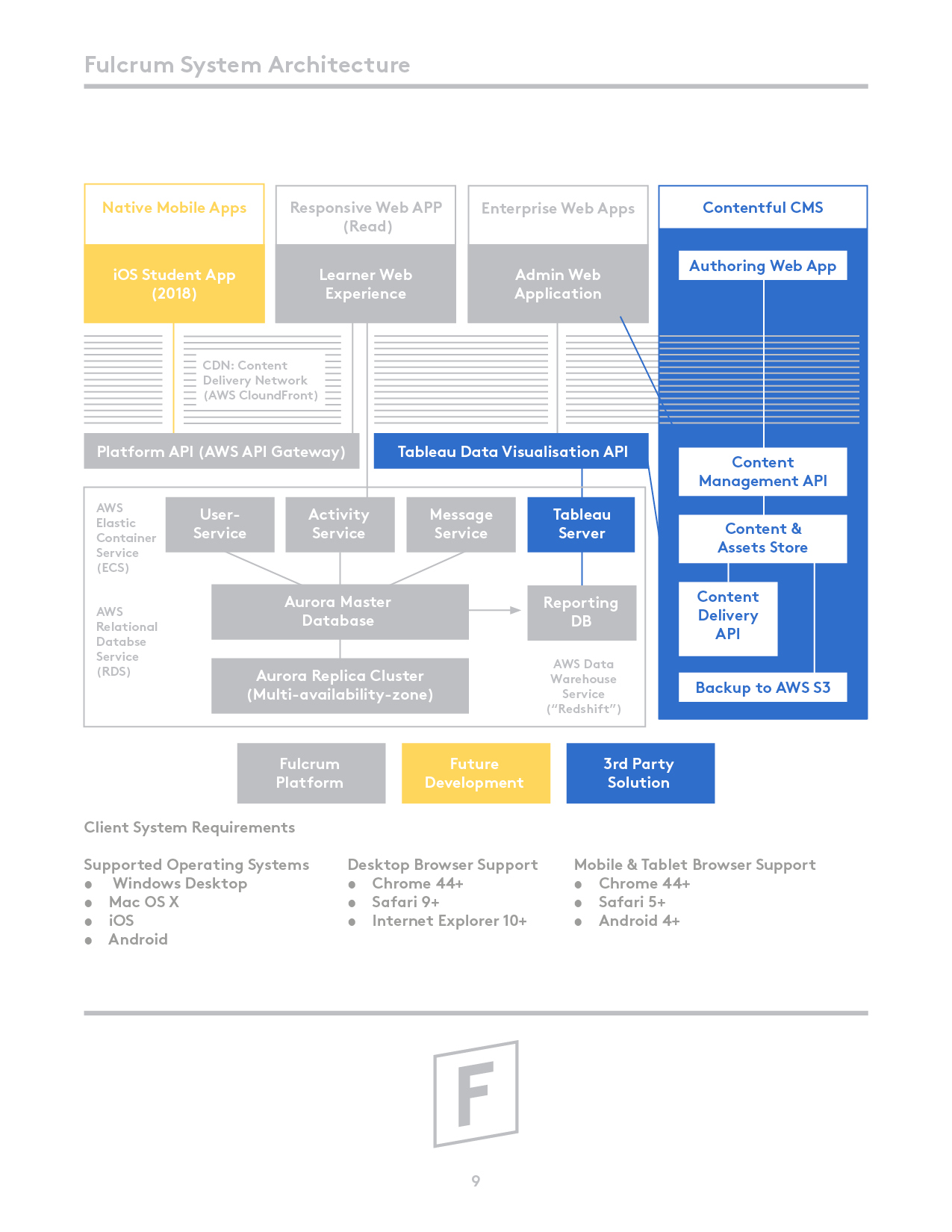 Date most recently updated:
November 2017
Fulcrum's platform is designed to give learners the tools they need to succeed on their own terms, reduce "Scrap Learning" (the 45-80% of training that is never applied), and provide the data and predictive analytics your instructors and administrators need to make key decisions.

Personalized, Adaptive Learning & Predictive Analytics

That's really just a fancy way of saying Fulcrum's learning platform replicates many of the advantages of a dedicated, one-on-one tutor.
the-fulcrum.com